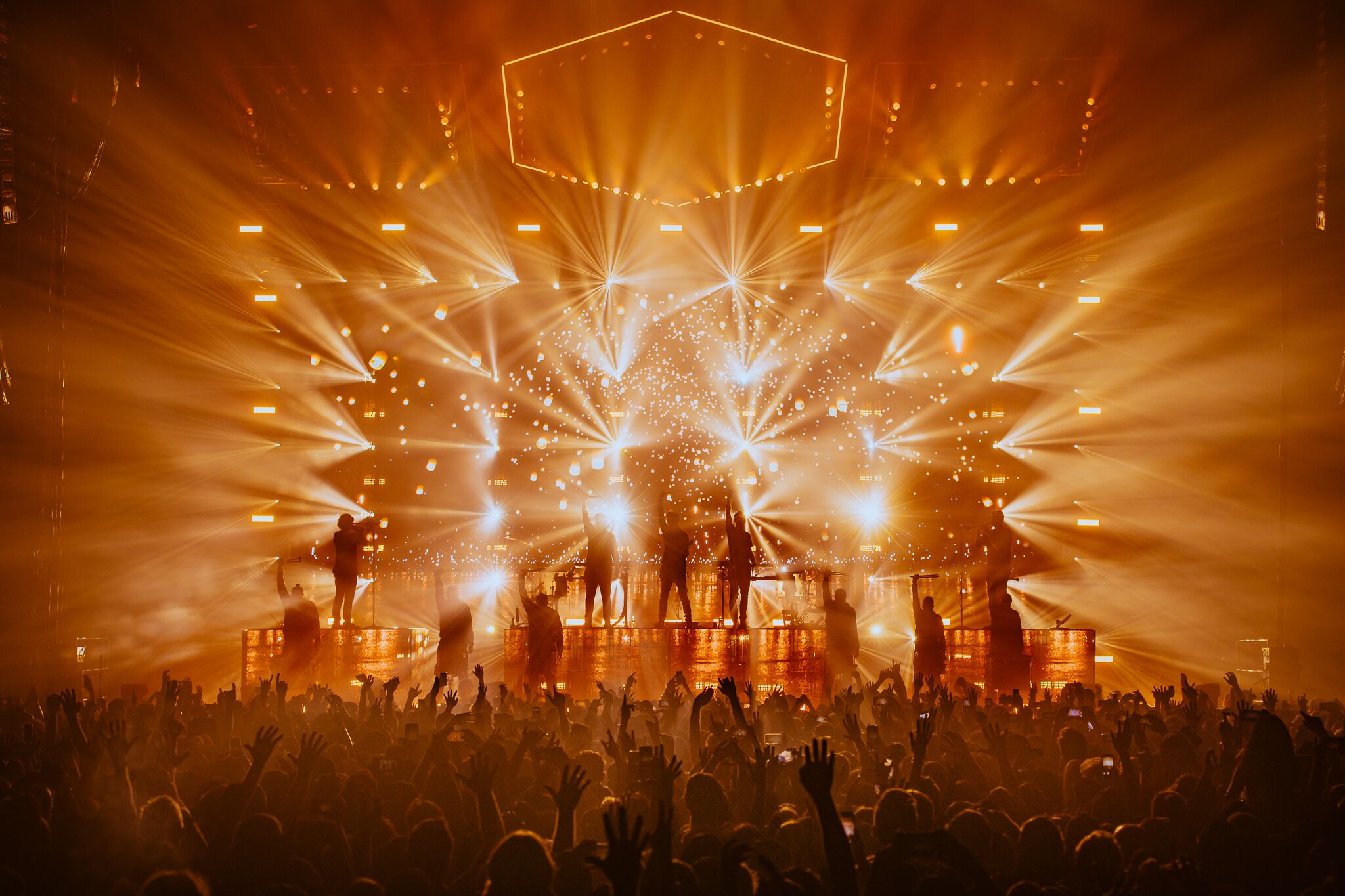 ODESZA'S "A MOMENT APART TOUR"
Creative Direction, Visual Content, Show Direction, Stage Design
In 2017, ODESZA embarked on their largest North American tour with a custom show build from the ground up. Using the narrative from their newly released album "A Moment Apart", we follow a lost cosmonaut through the depths of space, exploring different worlds with each song. The "A Moment Apart Tour" utilized a large scale video wall, custom video risers, and a multi-layer lighting package as the canvas to 90 minutes of custom visuals, lasers, and fully time-coded lighting design.
"...cinematic mind-melt" - Billboard
Creative Team
Luke Tanaka - Creative Direction + Visual Content + Programming
Sean Kusanagi - Creative/Show Direction + Music Direction
Kyle Kegan - Lighting Design + Programming
Landis Tanaka - Visual Content
Derek Abbott - Laser Design + Programming
Contributing Visual Artists: Harald Boyesen, Steve Teeple, Conor Grebel, Peter Clark, Chase Hochstatter, Talweg, Jasper Newton, Ryan Hills
CONCEPT + DESIGN
The challenge was to create a design that could support playing everything from sold out arenas to smaller club shows. The overall concept + design needed to be flexible, while also supporting a full band, drum-line, and guest vocalists. Using a mirrored riser + overhead LED Strips/Lighting package, allowed the stage to transform through several scenic and choreography formations.
"an immersive and trademark cinematic experience" - ABC News
CUSTOM VISUALS
The "A Moment Apart Tour" included 90 minutes of custom visual content to 28 different songs. A combination of animated and practical effects were deployed to transport the viewer through the chapters of the cosmonaut's journey. Scenic animations and architectural references on the video risers and floating hexagon were utilized to build environments and create otherworldly realms.
PROGRAMS USED:
Animation: Cinema4D
Renderings: Octane/Redshift
Compositing: After Effects
Programming: Premeire/Resolume/D3
"One of those shows that sent all your senses spinning..." - Pancakes & Whiskey
"...a wild multi-sensory experience" - BILLBOARD
"ODESZA left us absolutely speechless..." - The Dancing Astronaut
"an experience involving all of your senses" - Santa Barbara Independent
Special Thank You To:
Our Amazing Crew
Voyage Productions
Motion Music
Red Light Management
Paradigm Talent Agency
Clearwing Productions
Micah Gendron